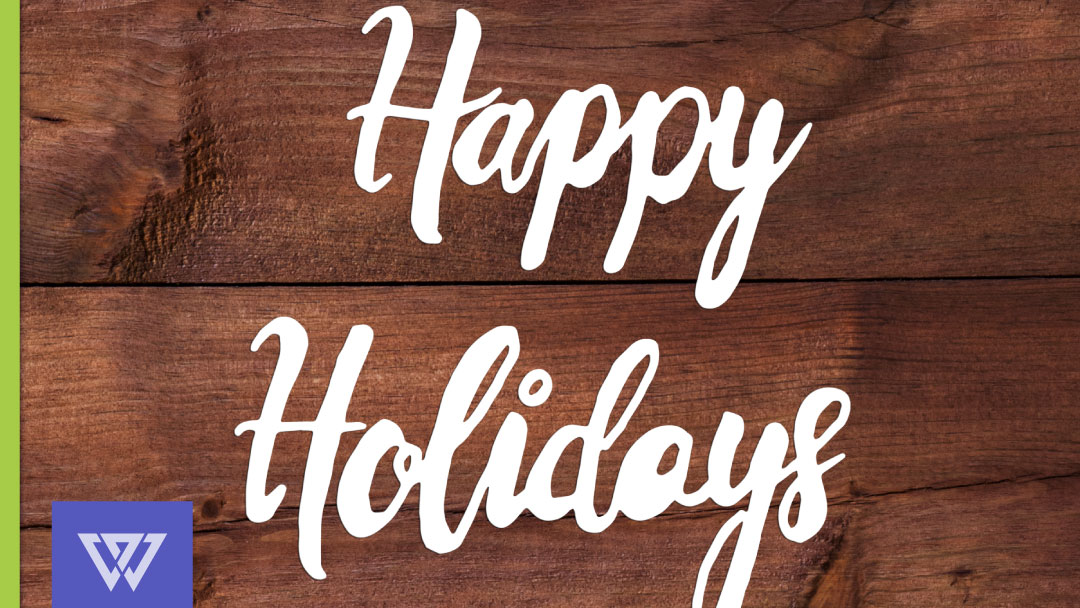 A Look Back and a Look Ahead: What We Can Expect from the Future of Work in 2021
Firstly, I hope that everyone reading this and all of our partners have a Happy and Healthy Holiday Season and New Year. Everyone here at Watershed CI is grateful for all of the support and feedback we've received this year, and we know we wouldn't be where we are without you.
The amount of change we've encountered this year in both our business and personal lives has been intense. We've adapted, but we're still learning and still navigating the amount of change we've all been faced with. 
Technology has been embraced by organizations, but many of us are still getting used to it, and while we're hoping for the dust to settle and seeking out some normalcy, gaps are being ignored—new challenges and new changes are happening.  
It can be overwhelming, but if we focus on addressing these gaps in 2021, we will have both organizations and individuals that are stronger, more agile, and ready to face everything The Future of Work throws at us. 
Where to Focus
:
Supporting Leadership 
Everyone is still learning to deal with the changes they've encountered this year in the workplace. Be it shifting to remote work or changes in guidelines due to public health concerns, each and every employee, regardless of how long ago the changes occurred, still needs help and support. This includes leadership. 
Leaders need the right tools and resources to manage through change.

 

Remote work is a whole new world

;

 your leaders no longer have those subtle in person clues 

to rely on 

to tell them 

if 

a team member needs help.

 

In 2021 focus on giving your leaders training, support, and tools specifically designed for them in order to bridge this gap.

 

 
Addressing the People Side of Teamwork 
For the most part, the human element of teamwork and collaboration has been completely taken out of working together. Some employees are thriving with this year's changes, while others struggle. Don't leave anyone behind. 
In 2021 take a closer look at your organization's collaboration processes if you're looking to maximize 

productivity.

 
Reworking these processes doesn't 

necessarily

 

mean investing even more money into technology.

 

Get help finding out how to make the most out of the technology you have, 

a

s well as

 optimizing employee 

performance.

 
Where to Break Down and Where to Put Up Walls 
Work-life balance has become even harder to achieve and maintain. People's priorities and perspectives have changed, and it's difficult to know where to find separation. As individuals we may be feeling overwhelmed, seeking a time and a place to decompress, while still trying to manage the need for connection and interaction. 
Employee coaching is more important than ever, and leaders need to help with that.

 

At the same time, leaders and organizations need to be setting standards and have plans in place for employees to deal with 

the personal side of living and working in the same space. 

 

In 2021 your organization needs to help employees redefine 

a healthy work-life balance.

 
This includes opening new doors for one-on-one interaction among teams and with leadership

—w

hile 

helping employees put much needed barriers in place.

 

 
Mental Health 
Organizations can't ignore their employee's mental health. As discussed above, redefining the work-life balance is overwhelming to people. Suicide rates are up this year, change fatigue is at an all-time high, and we're all dealing with living in a stressful and highly politicized environment 24/7. 
Communicate, communicate, communicate.

 
Uncertainty adds to stress, so be transparent, be honest, and be there for your employees;

 
D

on't ignore those who have been temporarily furloughed

—they're still a part of your business.

 
In 2021 make mental health a top priority for your organization.

 
Redo your communication plan.

 

Talk 

openly 

about mental health.

 

Offer additional support for those who are more isolated.

 
Have resources in place for both employees and leaders.

 

No matter what type of work your organization does, or how difficult it may seem, this is a vital part of looking after your employees and your business.

 
Business Strategy and The Gig Economy 
This year has had such a massive impact on how organizations operate. The data organizations have and the decisions they're making is determining their sustainability; having the right skills, outlook, and information is make or break. 
Diversity and Inclusion are more important than ever, and leaders need to help support this.

 
The Gig Economy is becoming more and more 

prevalent

.

 
In 2021, for organizations to be successful, the

ir business strategies will have to account for the people side of change, addressing gaps, 

moving forward.

 
Growth needs to be done in the right way, even if the future is unknown.

 
The resilience we have as individual's is amazing. We have a fantastic capacity for change if it's handled in the right way. If your organization needs help pointing out gaps, building their organizational resilience, or guidance navigating change, contact us. We're here to make 2021 and The Future of Work better for your business.