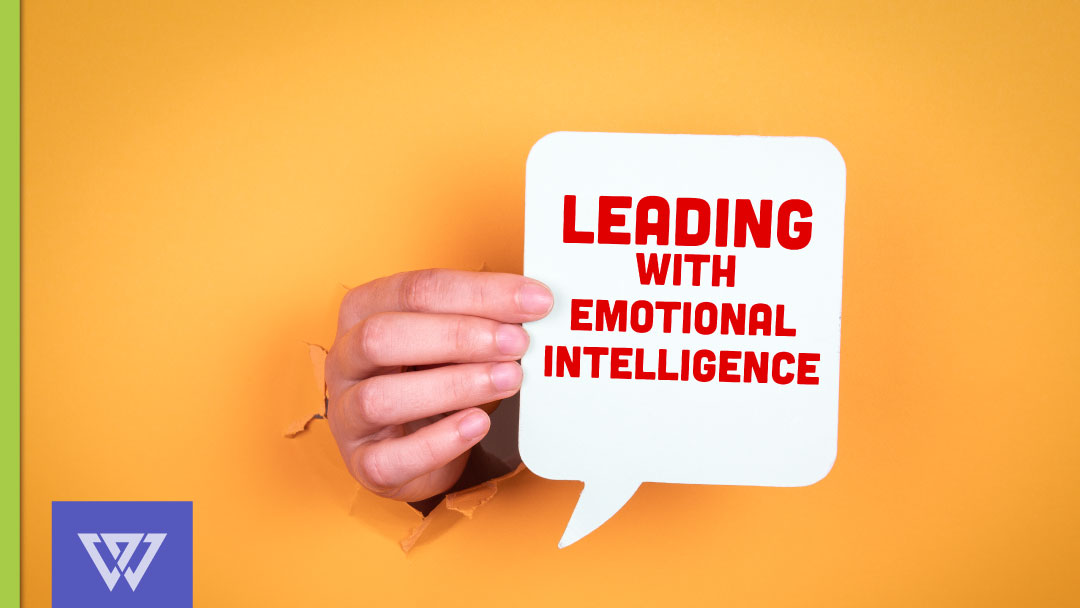 Management POV: Productivity and Emotionally Intelligent Leadership  
Whether or not leadership is something that comes to you naturally, if you've been managing individuals or teams throughout the last few years, you've had some unexpected life lessons on leading through a crisis.  
Every new challenge has meant organizations relying on leadership to help employees through struggles—while managing day-to-day operations—to ensure their organization could survive. It's been incredibly difficult to do and even harder to do well.  
As we've become more accustomed to constant change, how do we improve this: 
How do you balance managing tasks, while being the leader your team needs?

 
Why It's Important
Attitudes in today's workforce demand that organizations provide more opportunities for a better work-life balance, and leadership that both listens and responds thoughtfully to employees' ideas and concerns—and honestly, rightly so. 
As demographics change in the workplace, so do the demographics of our clients, partners, customers, etc. Having leadership who are open to change, want communication to go both ways, and nurture talent is vital to broadening organizational appeal for both consumers and employees. 
Aside from which, life in general has been stressful both in and out of the workplace. Leadership that focuses on being understanding while getting the job done is sorely needed. 
It's that type of leadership, one that focuses on helping people do tasks via leveraging what might be referred to as emotional intelligence, or people skills, that will help: 
Attract and retain talent,

 

Guide employees through issues,

 

And ensure high quality, consistent work being completed by their team.

 
Finding Balance
Achieving that is easier said than done, particularly when you throw remote work into the mix—but the first step needs to be identifying and benchmarking.  
You need data on both productivity and management performance to move forward, 

 

Including their connection to employee satisfaction and wellness.

 

Once that's achieved you can effectively chart progress as you make changes.

 
If you're reading this as a leader who doesn't have the tools to do that, start by writing down both your strengths and skills and your team members' strengths and skills, vs what your team is responsible for. Ask for their feedback.  
Is there balance or are some areas neglected? 

 

What tools or training can help, so that you can focus on effectively supporting and motivating your team?

 
The key here is skills and tools so that you can focus more on your people, and they can focus on producing work in a sustainable and consistent way, at a high standard.  
Resources
Health checks, benchmarking, leadership training, technical resource placement and management for skill transfer—change and project management—can help.
Need better balance? If you're looking to supply the type of leadership needed for today's workplace, you have to have the time, skills, and headspace to focus on your people. We can help you retain talent as you work toward achieving the workplace needed to thrive today. Contact us.