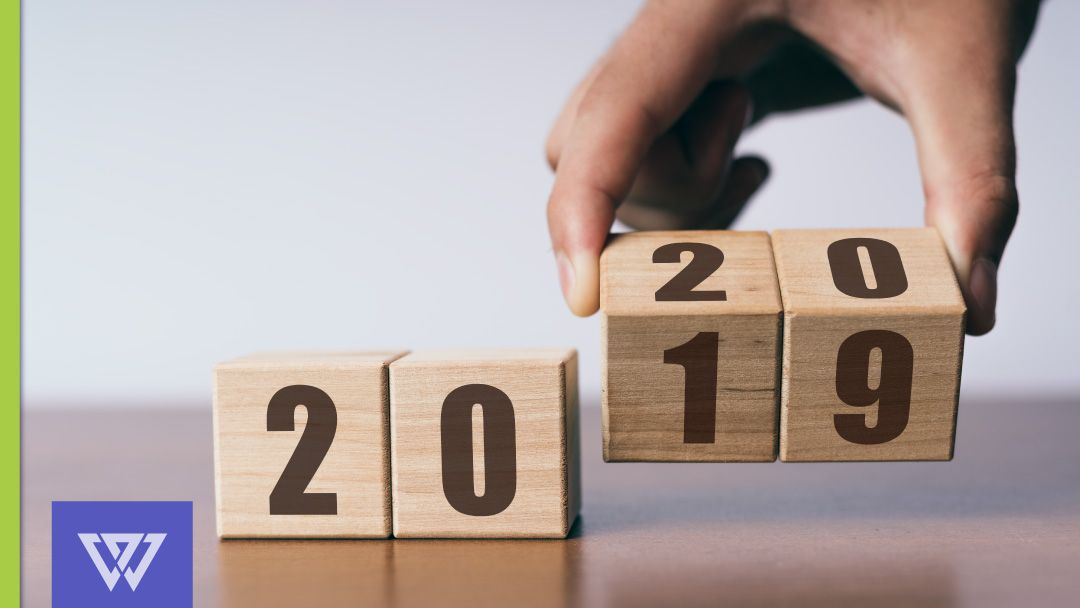 What Did We Expect Would Happen in 2019?
Another great year draws to a close and it's that time when the internet is full of "best of 2019" lists and "year in review" articles, so let's jump on that bandwagon and talk a little about what we at Watershed CI have seen during the year. My usual caveat applies, I can only talk about what our team are seeing with our own clients and what we hear anecdotally from our wider community of practitioners.
What Did We Expect Would Happen in 2019?
Last year at this time in my end of 2018 post, which you can read here, I talked about four things that we saw last year and expected to continue in 2019. Here's the list as a quick recap:
Develop Internal Capability (for change management)
Leadership Coaching
Agile and Agile
Portfolio Level OCM
What Did We Actually See with Respect to These Items During 2019?
Develop Internal Capability
Definitely a big theme for the year and expected to continue again in 2020, we have seen and continue to see a strong trend in bringing change management capability in-house. Clients are establishing change functions within their organizations to support their portfolio of projects.
Change offices or teams are being established mostly in the traditional places we've seen focus on change management in the past, i.e. they are being setup under HR's purview or in some cases in an existing PMO, transformation or strategy office.
Interestingly we saw change management shift away from HR in previous years only to see a swing back in that direction this year—could be a coincidence based on a small sample size or could be indicative of a wider trend.
Leadership Coaching
This has continued to be a strong theme throughout 2019 and we expect this to continue. In fact, I doubt that we'll be talking about this as a trend in future years, as effectively preparing leaders to fulfil their roles on a change initiative is just part of good and leading practice. I expect that to be a constant going forward.
Agile and agile
This trend really didn't continue during 2019, or at least not in the way we expected. As a firm our clients during 2019 were running mostly Waterfall project methodologies and very few of our practitioners (on the Project Management or Change Management sides of house) worked on agile projects this year.
What I can definitely say is that there is a strong tendency for IT projects related to SAAS and Cloud based software to be agile, and projects with on premise solutions tending to be Waterfall. However, whilst it is still there, demand for agile change management didn't balloon as expected during 2019.
Portfolio Level OCM
The demand is definitely increasing, but organizations taking this seriously and devoting resources to it are still few and far between. We're seeing more focus on program and portfolio level change in organizations with the most mature change practices. I think this trend will continue but it will do so slowly and over a number of years. It might be another 3-5 years before organizational focus on the people side of programs and portfolios becomes the norm.
New Trends During 2019
There has been one major and noticeable trend in the conversations we've been having around change management during 2019 that is particularly noteworthy.
The Future of Work
The future of work and its impacts on people has absolutely exploded as a topic of conversation and focus for change practitioners this year. There is a broad conversation continuing across almost every industry about the future of work, the impacts of AI, robotics and cognitive tools, as well as the changing demographic of the workplace. This isn't new to 2019 but there has been a significant and noticeable increase in the focus on this topic of conversation this year.
What is abundantly clear is that as products derived from advances in AI and robotics become increasingly commercially available, we're going to be asked to support more and more projects implementing technologies which have huge impacts on the way people work.
Governments, think tanks, academics and future thinkers are grappling with what may once have seemed the far-fetched reality that humans may not really be needed to do much work at all—which might be some way off today, but we're moving towards that future faster than some of us realize. We will all be working on projects over the next decade which move us towards that future. It is literally happening as we speak.
In thinking about the rate of change and the types of change we are going to see more of, I am reminded of the book Future Shock by futurists Alvin and Heidi Toffler (Random House, 1970). Their brief definition for the term "future shock" being: "too much change in too short a period of time." How prescient an observation that may prove to be and one that we as change practitioners should keep a wary eye open for.
We talk about change fatigue, i.e. the exhaustion people feel after being exposed to too much change. I have not yet seen or heard of anyone suffering with change fatigue to the point where we may say that are suffering from "future shock," but I no longer feel that this is such a crazy, sci-fi sounding term that would be better suited to a comic book or Marvel movie than a change management text.
If anyone reading this blog has examples of where the rate of change became so extreme that employees were resigning or having mental health problems as a result I would love to hear about your experiences. Exploring links between change management and mental health is one of those ideas that keeps floating around in the back of my head, something perhaps for us to talk more about in 2020?
Particularly as the trend to develop stronger change capability in-house continues, I believe that some serious focus should be applied to building organizational resilience to change. It's great setting up change functions to ensure consistent delivery of change management to ongoing projects. However, we also need to set them up to help organizations become more resilient to change overall, regardless of what projects and programs they have in flight.
If your organization is looking into Scalable Workforce Management as a solution, or needs help managing other changes brought on by The Future of Work, contact us.